Library Budget Constraints May Hinder Scientific, Technical, and Medical Publishers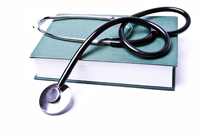 After shrinking 1.6% in 2009, the market for scientific, technical and medical publishing is poised to regain modest growth in 2010. However, according to Global STM Publishing 2009-2010, a new report from media industry and forecast analysis firm Simba Information, leading report publishers will require new strategies to maintain growth in what is expected to be a painfully slow recovery.
The global STM publishing market saw total sales fall to $20.3 billion in 2009 due to a broad impact on revenue streams from the worldwide recession. As detailed in the report, academic institutions faced budget pressure, which made subscription renewals difficult. Corporate customers and advertisers also cut back their spending in light of the recession. With the economy expected to slowly recover, the report projects sales in the combined STM markets to finish the year slightly ahead of 2009 results.
These market pressures are not expected to dissipate immediately. The question is how long will they last? If library budget constraints and shrinking advertising expenditures produce a couple of soft years, the market leaders will be able to ride it out with cost containment; however, if the current situation lingers and libraries start cancelling big contracts, publishers will be under the gun to find alternative strategies.
Publishers may look for ways to go around libraries to reach the scholarly marketplace. The report discusses methods such as marketing and selling journal content directly to faculty, students and researchers; deemphasizing book and journal publishing in favor of other opportunities; and transforming into an information service to be potentially effective means of reinventing themselves in the face of lingering budget cuts.
Global STM Publishing 2009-2010 provides an overview and financial outlook for the global STM publishing market based on specific research and analysis of the leading competitors, as well as market performance in five content delivery categories.